Kings Court Cavaliers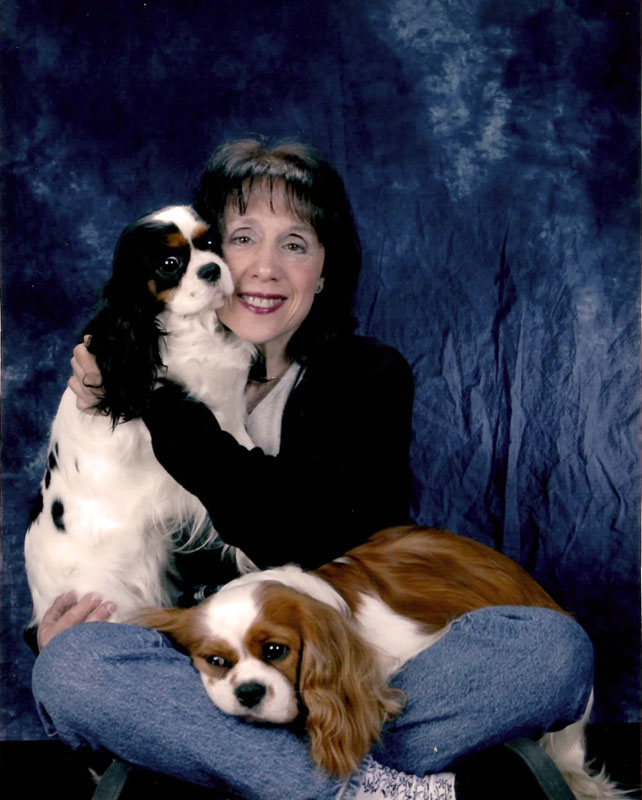 Hello, let us introduce ourselves, we are Georgette and Tom Geiger and we started raising King Charles Cavalier puppies in the early 1980's.  We live on Long Island, NY where all of our Cavaliers are raised in our home and are truly a part of our family. Our story began when we rescued Annie. With Annie it was love and first sight. Nursing her back to health and vitality was our primary concern – it was then that we decided we wanted to breed strong, healthy,  Cavaliers. We breed Blenhenim, Tri-Colour, Ruby and Black and Tan Cavaliers. Our dogs live in our home, and the puppies are born and raised in our nursery. We are there with them from the time they are born to the moment they leave our home for yours. Every day they receive lots of love and attention, which they need to be healthy, socialized and well adjusted puppies.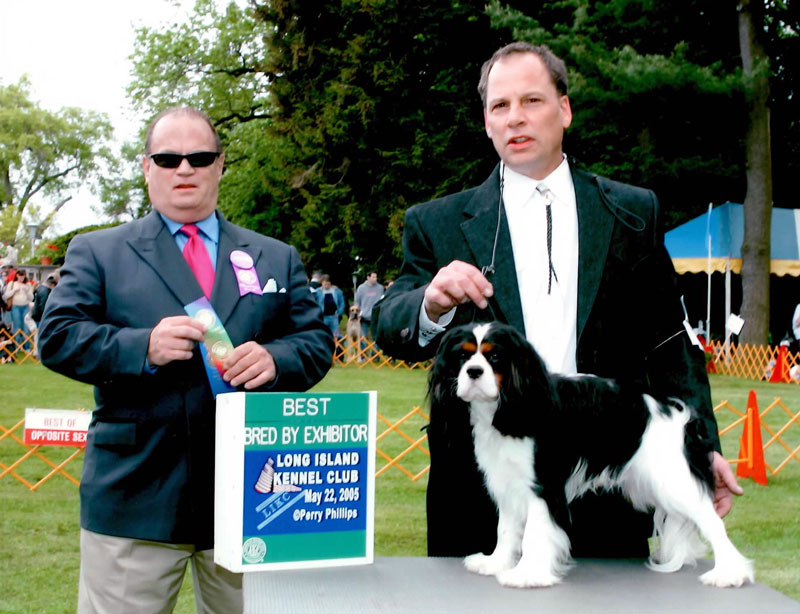 Sir Lancelot: Sir Lancelot was one of our beloved Cavaliers. He was on his way to being awarded a "Bred-By-Champion" points. Sir Lancelot was on his way to earning this award rather quickly. He earned 8 points in 3 short months .  Unfortuanetly Sir Lancelots life ended tragically in a fire.  He will always remain in our hearts.
Affiliations: We are members of the AKC and show our pedigree Caviliers at the AKC venues. Also members of the Cavalier King Charles Spaniel Club of Deleware.